Associates of Glens Falls Insurance Hires Two New Team Members
(February 8, 2016 - Glens Falls, NY) Associates of Glens Falls Insurance is pleased to announce the hiring of two new employees. Brendan Graney and Pam Mitchell recently joined the growing Associates and Loomis & LaPann team, bringing with them years of specialized experience.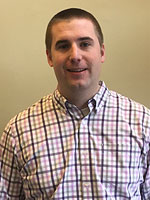 Brendan Graney, AOGF's newest Account Executive, comes with an extensive sales background. Mr. Graney is a New York State licensed Insurance Broker who graduated from SUNY Potsdam with a Bachelor of Science in Business Administration. He previously worked as a Territory Sales Manager for Commonwealth Altadis and volunteers his time as a coach for Adirondack Mountain Men AAU Basketball. Mr. Graney lives in Hudson Falls with his wife Cortney and their daughter.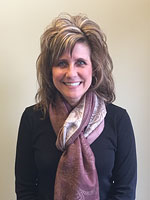 Joining the AOGF group as a Commercial Lines Account manager, Pam Mitchell brings with her over 28 years of insurance industry experience. Mrs. Mitchell holds a New York State Insurance Agents' license and holds a CISR (Certified Insurance Service Representative) designation. She began her career at Continental Insurance Company and throughout the years has held positions at Travelers Insurance and Cool Insurance Agency. Mrs. Mitchell has two children: Her daughter is studying to be a veterinarian and her son is starting his 5th year in the United States Marine Corps. Mrs. Mitchell lives in Queensbury with her husband Bruce, also a former Marine, and their two Bernese Mountain dogs.
Regarding the latest hiring of Mr. Graney and Mrs. Mitchell, AOGF & Loomis & LaPann President Chuck Gohn had this to say, "All of us at Associates are excited that Pam and Brendan joined our team. Over the last 16 months we've added 8 new employees, fueling and supporting our growth. Like all of our staff Brendan and Pam bring unique talents and diversity to our company."
About AOGF: Established in 1967, Associates of Glens Falls is an independent insurance agency specializing in all types of personal and commercial insurance. The AOGF agents service clients locally and across the United States, and operate an in-house concierge claims department and loss control department. AOGF can tailor a policy to meet every client's specific needs and to match the changing times. Unique coverages include Cyber Liability, Directors and Officers Coverage and Employment Practices Liability.
About Loomis & LaPann: The Loomis & LaPann agents specialize is developing insurance programs specifically designed for State High School Athletic/Activities Associations, State High School Coaches Associations, United States Olympic Committee National Governing Bodies and amateur sports groups/associations.
Associates of Glens Falls, Inc. and Loomis & LaPann are licensed in all 50 states.
To learn about the various insurance coverages AOGF and Loomis & LaPann offer, visit them online at www.aogf.com and www.loomislapann.com respectively.

Save on personal auto and homeowners insurance!

Customer Links