AOGF Welcomes New Team Member - Lisa Marino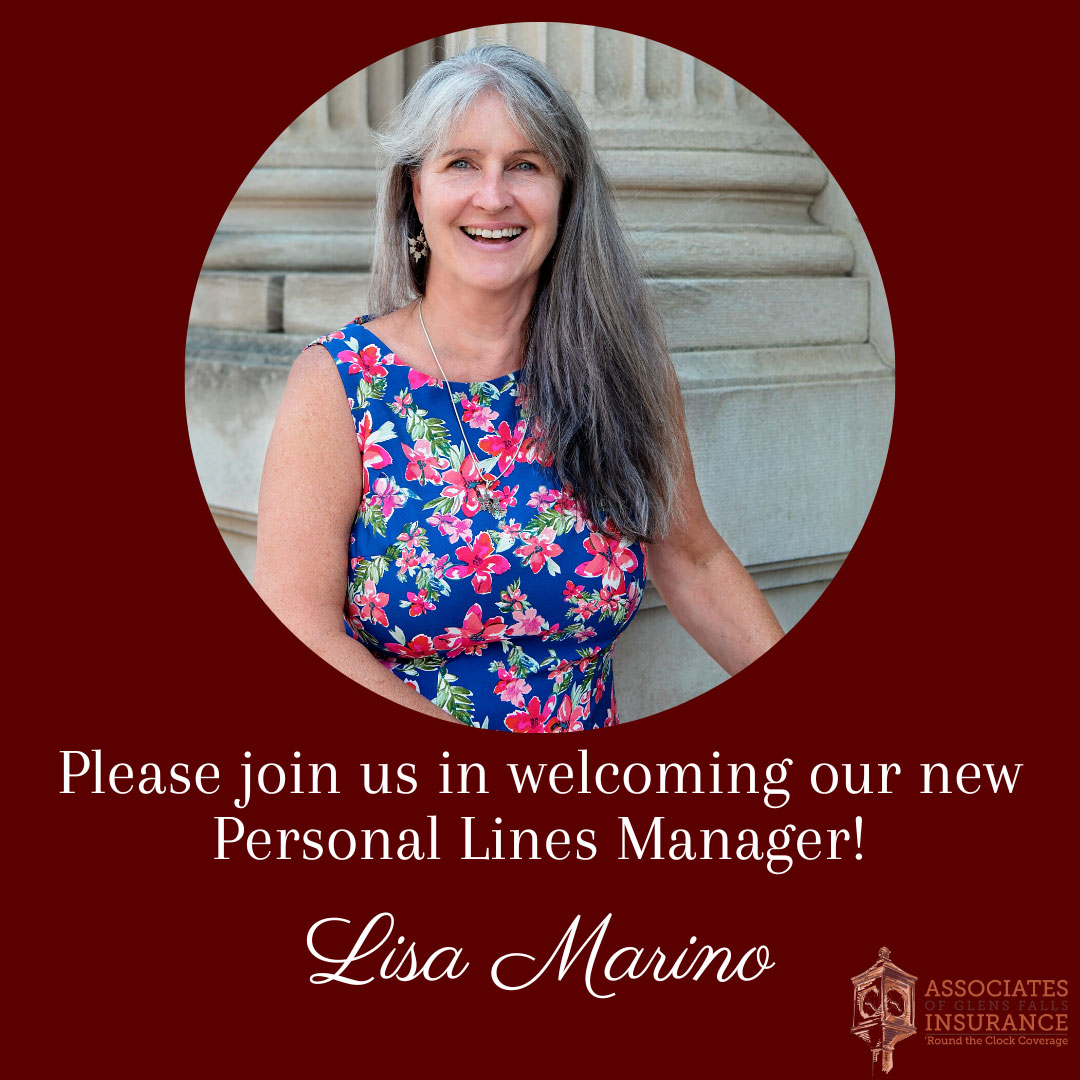 Associates of Glens Falls Insurance is pleased to announce its newest Personal Lines Manager, Lisa Marino.
Lisa has over 25 years of insurance experience, most recently as a Personal Lines Coverage Specialist for Traveler's Insurance, where she directly engaged with end buyers, crafting tailored solutions for her valued clients. Her passion for problem-solving extends beyond the routine, as she's equally enthusiastic about welcoming fresh faces into her clientele.
Outside of work, Lisa and her husband Mark enjoy spending time with their adult children and recent new grandchild. They have made their home in the South Glens Falls community and are avid skiers and for many years have been committed to organizing youth ski programs at Gore Mountain.
Lisa's appointment marks an exciting chapter for our Personal Lines team, as she steps into the esteemed role formerly held by our esteemed colleague, Sue Campagnone. With Lisa on board, we eagerly anticipate a new era of client-focused excellence and innovation.
We invite you to join us in extending a warm welcome to Lisa Marino! Her extensive experience, dedication, and passion are valuable assets that are sure to enrich our team and elevate the experience we offer to our clients.