AOGF Welcomes New Team Member - Melissa Kwasniewski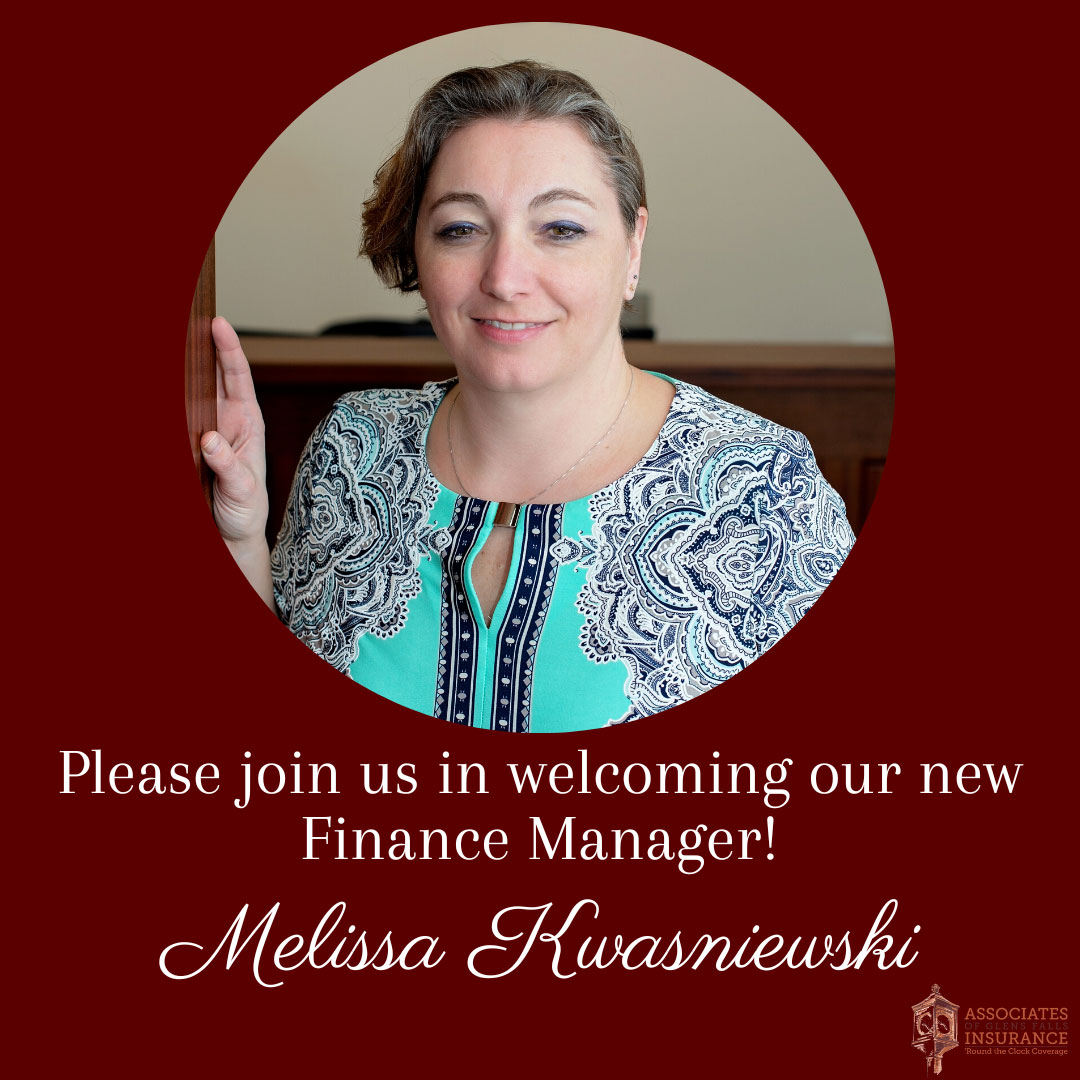 Associates of Glens Falls Insurance is pleased to announce its new Finance Manager, Melissa Kwasniewski.

With an extensive local background spanning more than a decade in insurance accounting, Mrs. Kwasniewski possesses Bachelor's Degrees in both Accounting and Business Administration. Prior to her association with Associates of Glens Falls Insurance, she held esteemed roles at Glens Falls National Bank and Upstate Agency, accumulating years of invaluable experience. Moreover, she briefly explored an alternative industry beyond insurance, adding a layer of versatility to her professional journey.

Mrs. Kwasniewski enjoys outdoor adventuring; including hiking in the Adirondacks and Ultra running; as well as volunteering with the Hudson Falls Tiger Trackers Booster Club. She resides in Fort Edward with her husband, a variety of pets, and two sons, Isaac, and Evan, when they are not away at college.

Regarding Melissa taking the reins of the finance position, Associates of Glens Falls Insurance, President Chuck Gohn said, "We are happy to have Melissa on board. She has a wealth of experience and is eager to provide the highest level of customer satisfaction that our clients have come to expect and deserve."

We invite you to join us in extending a warm welcome to Melissa Kwasniewski! Her extensive experience, dedication, and passion are valuable assets that are sure to enrich our team and elevate the experience we offer to our clients.