3 Simple Safety Initiatives for 2021
(...that can be completed while working remotely)
By: Elizabeth Giblin, ARM - Client Risk Services
January 2021
I don't know about you, but for me 2020 was an exhausting year! I don't think I need to go into all the reasons why 2020 was a tad tiring and unprecedented, but needless to say 2020 was a very different year that came with a number of unique challenges. Many people (myself included) want to start 2021 right and kick-off the new year in a way that sets the stage for a safe and healthy 2021. Prior to March 2020, I was conducting on-site training sessions and completing risk assessments/site visits at businesses I work with 2-3 times a month. Since Covid-19 has limited my ability to physically visit our valued insureds, I have been working remotely, conducting numerous virtual training sessions and virtual site visits. There are safety initiatives that can be undertaken while employees and business owners work remotely. Even when we aren't in the middle of a pandemic, below are a few simple steps businesses can take while working remotely, to keep employees, guests and shareholders safe.
Revisit your Safety Manual.
When is the last time you as a business owner read through and/or reviewed your company's safety manual? You are not alone if you haven't picked-up your safety manual since it was first implemented. Even though this is a common occurrence, company safety manuals should be reviewed annually and updated if new policies and procedures are needed. An annual review allows businesses to add or edit various policies within the manual for compliance purposes. For example, as part of their General Duty clause, OSHA now requires all businesses have a Coronavirus Action Plan in place that details the steps taken (health screening, cleaning protocols, required PPE etc.) to prevent a Coronavirus outbreak at their place of work. It's also never too late to develop a safety manual if you have yet to implement one. Associates of Glens Falls can assist with the creation and/or revision of your company's manual.
Start or revitalize your Safety Committee.
Development of a safety committee within your organization is vital to learning what types of incidents or claims are occurring, and how they can be mitigated. Safety committee meetings can be informal and brief but allow all attendees to stay apprised of any potential workplace hazards, injuries or illnesses. During this time with many employees working remotely, these meetings can also be conducted virtually. Click here for Tips for Creating an Effective Safety Committee.
Train, Train and Re-Train!
Now could be a great time to train or re-train your employees on loss control or compliance topics. In most states, there are certain compliance trainings that need to be completed annually. In New York (where I live), all businesses regardless of size must train their employees annually on sexual harassment prevention. This training must be interactive, but does not have to be in-person, meaning an employee can complete this required training virtually through an online service or by a virtual trainer. There are a number of organizations (including mine) that can assist businesses with required employee trainings. If your business experienced a shutdown and you are now welcoming employees back to work, numerous compliance trainings can be conducted from the safety and security of an employee's own home, prior to them returning to your property.
Refresher trainings are a great way to kick-off the new year as well. Loss control refresher topics such as Covid -19 safety, distracted/defensive driving, bloodborne pathogens, fall protection, and winter safety (to name a few) can be completed by an employee on a computer or mobile device, thus allowing employees to remain socially distant while receiving needed trainings. Certain training sessions that at one time could only be completed in-person (TIPS – Training for Intervention Procedures; OSHA 10-hour & 30-Hour) can now be completed virtually or online. Virtual and online training sessions can also prove valuable for businessowners too. It's never a bad time to gain additional safety knowledge!
The Loss Control Department at Associates of Glens Falls (AOGF) can assist with all the safety initiatives mentioned above and many more. If you are interested in having a virtual loss control site visit conducted; a review of your company's safety manual; an online or virtual training session conducted or would like guidance on starting or renewing your safety committee, please contact the author of this blog through the contact information below. Stay safe and healthy in 2021!
About Today's Blogger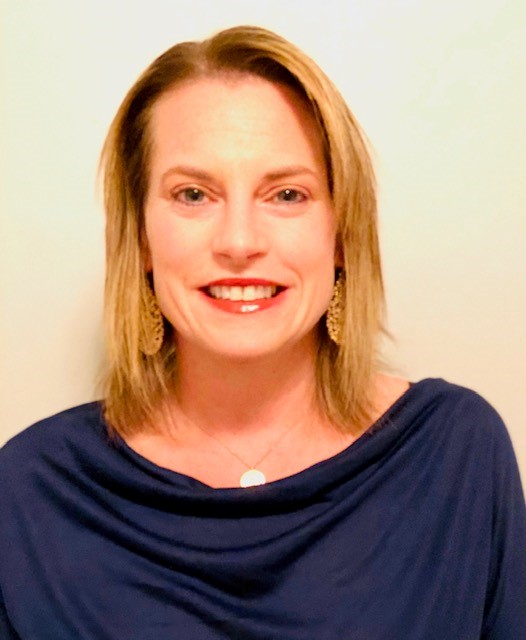 Elizabeth Giblin, ARM

Liz is the head of Client Risk Services at AOGF. She is well-versed in industry standards and procedures concerning loss control and risk management.
Contact Info
lgiblin@aogf.com | 518-793-3444 ext. 104
*The information, principles, suggestions and examples contained in this blog post are general in scope and have been developed from sources believed to be reliable. This is not legal advice nor has any attempt been made to interpret any codes, laws, standards or regulations. Associates of Glens Falls, Inc. or any of its employees accepts no responsibility for the correctness or completeness of this material or its application to specific factual situations.