It's time for some summertime fun but are you covered?
BOATS, JET SKIS, RVS…… OH MY!
By: Sue Campagnone, CISR – Personal Lines Account Manager
Let's face it, this year has been frightening, depressing and boring to say the least. Many of us hibernated and practically lived in a bubble. Now that the warmer weather is fast approaching, it is time to get outdoors, breathe the fresh air and live again. What I am witnessing as an insurance agent is the influx of people purchasing all types of recreational fun. They want to explore the lakes, ride the waves or take their family on a camping getaway. Whether it floats or you drive or tow it, insurance coverage is a must. You want to be sure that you have the proper insurance in place to protect both you, your family and the recreational vehicle that you have invested in. Here are a few things to consider or questions to ask when it's time to purchase your insurance.
Watercraft
Am I covered if I cause damage to another vessel or to a dock?
If my watercraft breaks down do I have towing coverage?
If I cause bodily injury to another party do I have enough coverage?
Another vessel causes damage to my watercraft and they are uninsured, what then?
Are there any discounts for taking a boating safety course?
Is my personal property such as fishing equipment covered?
Do I have replacement cost to repair my watercraft?
Is my trailer covered?
Note: Be sure to check the laws for your state regarding the minimum age of an operator of any type of watercraft or the age requiring a life jacket.
Recreational Vehicle/Camper (RV)
Do I have coverage if someone is injured inside of my RV?
Is the personal property (contents) inside my RV covered?
Do I have towing or roadside assistance?
If my RV is parked at a campground for an entire summer, what additional coverage do I need?
Do I have comprehensive and collision coverage?
Is the awning or additional accessories on my RV covered?
Who is allowed to drive my recreational vehicle?
These are just a few things to keep in mind and only a knowledgeable insurance agent can help you answer. Associates of Glens Falls represents many carriers that can offer you coverage that is not only exceptional, but competitive as well.
So, go out there folks and enjoy the season! Take a deep breath and most of all… HAVE FUN!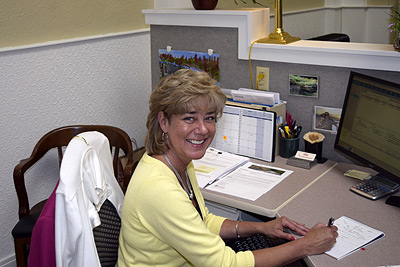 About Today's Blogger
Sue Campagnone, CISR
Sue is one of our veteran Personal Lines Account Managers. She enjoys taking care of her clients, but when she's not being a superstar agent, she loves spending time with her granddaughters and gardening in the summer.
Contact Info
scampagnone@aogf.com | 518-793-3444 ext. 124
*The information, principles, suggestions and examples contained in this newsletter are general in scope and have been developed from sources believed to be reliable. This is not legal advice nor has any attempt been made to interpret any codes, laws, standards or regulations. Associates of Glens Falls, Inc. or any of its employees accepts no responsibility for the correctness or completeness of this material or its application to specific factual situations.