About Us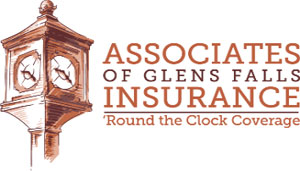 Associates of Glens Falls has been building its team of Agents since 1967. Together, we work to make sure our clients receive the best possible coverage for all their insurance needs. We appreciate all of our client's business and hope that we can serve you as well.

The Agents at Associates of Glens Falls specialize in many types of insurance. It's not unusual for our clients to work with multiple agents from our commercial, personal and life divisions.
Our agents are standing by to help you decide which types of insurance fits your particular needs. Our staff is knowledgable, courteous, and professional, and is available to answer any questions you may have.
Call Associates of Glens Falls today at 518-793-3444 or click here to contact us
Beyond Personal & Commercial Insurance

In October 2015, Associates of Glens Falls, Inc. acquired Loomis & LaPann, Inc.

Loomis & LaPann, Inc. is an independent general insurance agency based in Glens Falls, New York. The company traces its origins to 1852, a time when the U.S. insurance industry was in its infancy.

Today they provide a wide range of insurance coverages for amateur sports groups and associations. Loomis & LaPann works directly with various insurance underwriters to provide the most comprehensive insurance products and best possible service available in the marketplace.

Learn more at www.loomislapann.com

To find out more about how we may assist you, please contact us today!
Save on personal auto and homeowners insurance!

Customer Links