Meet Your Associate - Mitchell Brayman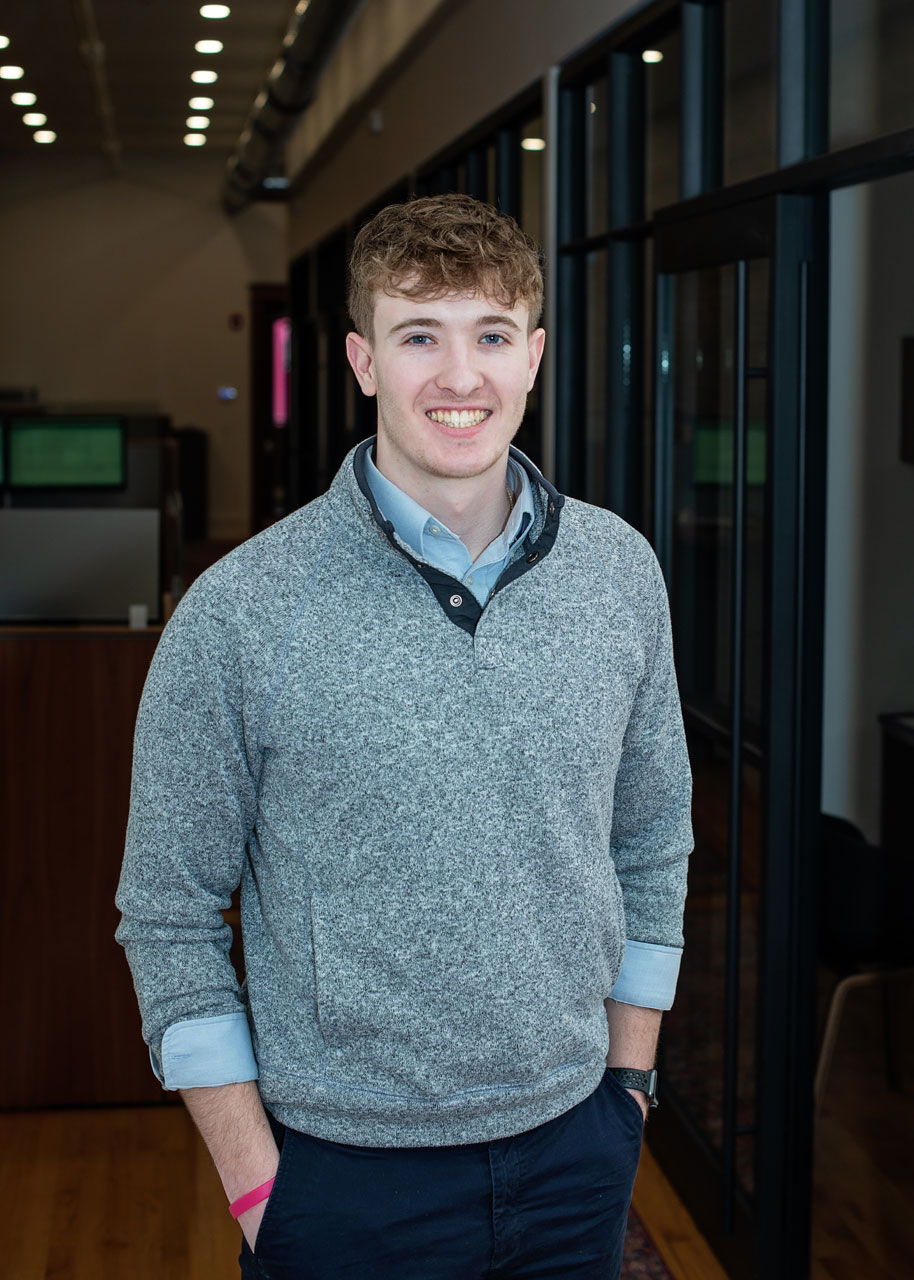 Join us as we celebrate Mitchell's recent passing of his 1-year anniversary as a full-time employee at the Associates of Glens Falls Insurance!
Mitchell's path to our organization was anything but conventional. He began his academic journey at SUNY Adirondack, initially pursuing a Computer Science degree. However, he quickly realized that it wasn't the right fit for him. Undeterred, he graduated from ACC with a Liberal Arts degree. It was during this time that Mitchell crossed paths with Jason Pirozzolo, who would later become his mentor and colleague. Jason offered Mitchell an internship opportunity, which he enthusiastically accepted. After a year of hard work and dedication, Mitchell was offered a full-time position within our organization.
One of the key aspects of maintaining a successful career is finding the balance between professional responsibilities and personal life. Mitchell has a simple yet effective approach to this challenge. He stays active and prioritizes his relationships with friends. By doing so, he ensures that he remains mentally and physically healthy, allowing him to excel in his role while also enjoying a fulfilling personal life.
Outside of work, Mitchell resides in Hartford, NY with his two Australian Shepherd dogs. He has a passion for working out and finds immense satisfaction in staying active and maintaining a healthy lifestyle through regular exercise. He enjoys playing pickup basketball and participates in softball leagues during the summer months. If you ever find yourself in a conversation with Mitchell, know that you can talk about sports for hours. He's a sports enthusiast who enjoys discussing the latest games, teams, and players.
When asked about what he enjoys most about working in our organization, Mitchell had nothing but praise for his colleagues. He described the people he works with as "incredible," highlighting the caring and supportive nature of the entire team. From top to bottom, everyone is invested in each other's success, creating a positive and motivating work environment.
Mitchell is particularly proud of becoming licensed to sell insurance. It's a testament to his dedication and commitment to his profession. As for his current goals, he is focused on continuous learning and growth, drawing inspiration from the insights and experiences of his colleagues to shape his future aspirations.
For those starting their careers in our field or industry, Mitchell offers some valuable advice: "Learn as much as possible." The insurance industry is multifaceted and requires a breadth of knowledge. Mitchell emphasizes the importance of being an attentive and receptive learner, absorbing as much information as possible to excel in this dynamic field.
In conclusion, Mitchell Brayman is not just an associate; he's an essential part of our team, bringing his passion, dedication, and love for learning to the table every day. We invite you to celebrate Mitchell's achievement of completing one year as a full-time team member at AOGF.