Associates of Glens Falls Insurance Hires New Account Manager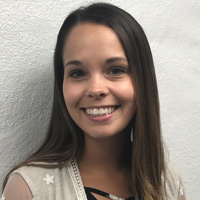 (July 29, 2019 - Glens Falls, NY)

Associates of Glens Falls Insurance (AOGF) is pleased to announce the hiring of Abigail LaCross, its newest Personal Insurance Account Manager. Ms. LaCross holds a New York State Insurance Agents' license and worked in a similar position at another local insurance agency prior to joining Associates.

Upon her hiring, AOGF & Loomis & LaPann Vice President Joe Place stated, "We are preparing for our second retirement in the Personal Lines department later this year, so we are excited to have Abby join our team. Despite being newer to our industry, Abby brings a fundamental understanding of Personal Lines Insurance; and importantly has an inherent talent of making sure her clients are more than satisfied with our service."

Ms. LaCross lives in Queensbury with her family.
About AOGF: Established in 1967, Associates of Glens Falls is an independent insurance agency specializing in all types of personal and commercial insurance. The AOGF agents service clients locally and across the United States, and operate an in-house concierge claims department and loss control department. AOGF can tailor a policy to meet every client's specific needs and to match the changing times. Unique coverages include Cyber Liability, Directors and Officers Coverage and Employment Practices Liability.
About Loomis & LaPann: The Loomis & LaPann agents specialize is developing insurance programs specifically designed for State High School Athletic/Activities Associations, State High School Coaches Associations, United States Olympic Committee National Governing Bodies and amateur sports groups/associations.
Associates of Glens Falls, Inc. and Loomis & LaPann are licensed in all 50 states.

To learn about the various insurance coverages AOGF and Loomis & LaPann offer, visit them online at www.aogf.com and www.loomislapann.com respectively.
Save on personal auto and homeowners insurance!

Customer Links