Claims Tips Everyone Should Know
By: Rebecca J. DuPrey, CPCU, AIC, LPCS – Claim Manager
March 2021
INSURANCE…….
• Everyone is required to have it • Everyone buys it • Everyone (hopefully) won't ever need to use it
I have been in the insurance industry for over thirty years. It is a profession you either end-up in because it's a steady job and pays the bills… or you evolve and learn to love it.
Well, I love insurance. I am, an insurance geek.
I live it…I breathe it... I talk about it to anyone who will listen………ok, enough!
Let's talk about insurance claims. I have worked in claims for many years. It is very rewarding and fulfilling to help people through tough times (having a claim) with whatever guidance, education and support I can offer.
I encounter individuals that have just endured a life changing event of some sort. Most individuals do not know what to do when faced with a car accident, wind damage or even a theft of their personal property. I work for an insurance agency and I am able to assist our insureds when a claim occurs. When an accident or claim happens, most people will call their insurance agent immediately. But what if you don't have an agent? Would you be able to navigate the claim process on your own? Maybe yes or maybe no. If you said "no" and don't have an insurance agent to guide you through the claims process, below are a few valuable tips:
KNOW YOUR POLICY
The insurance policy is a contract. Be familiar with what you purchased. Do not focus on price at the time of purchase, but focus on worst case scenario. Scenario: You opt not to purchase physical damage on your auto policy because your car is too old. Your 2000 Buick was subsequently hit by an unknown vehicle that left the scene. Your all-time favorite car "Betsy the Buick" can't be driven and must be towed. Now you can't retrieve your beloved "Betsy" because there are towing, storage and repair charges that now must be paid. Unfortunately, when you decided to save $200 a year by not buying the physical damage and towing coverage, you now have a variety of expenses that will need to be paid out of pocket. The advice I give to individuals when they are considering what auto and homeowners coverages to purchase is this: Buy what you can afford and what will make you sleep well at night. Purchase the best coverage within your budget. It breaks my heart to hear of a house fire where the homeowner or renter didn't have a homeowner's or renter's policy. The cost of these policies is minimal compared to the financial devastation from a fire loss.
REPORT ANY CLAIM TO YOUR INSURANCE CARRIER ASAP
Report a claim as soon as possible to your insurance carrier. For auto claims, the insurance card in your glove box should have the phone number to report a claim. For a homeowner's claim, your policy contains information on where to report a claim. When reporting, include all relevant information available.
MITIGATE YOUR DAMAGES
If a claim occurs and there is damage, it is your responsibility to reduce the expenses and protect what was originally damaged. This means you will need to protect your property from further damage and reduce any expenses that could be incurred such as storage charges or rental expenses. For example, in the event of a significant water or fire loss, you may want to enlist the services of a water/fire restoration company to reduce any further damage.
THEFT
Always, always, always notify the police in cases of theft. Then, report any incidents of theft to your insurance carrier.
DOCUMENT
In the event of an incident, take photos and don't throw anything pertinent away until instructed to do so. Retain all your receipts.
It is up to you to prove an item existed. Can you provide evidence that you owned the Burton snowboard that was stolen from the ski rack? Do you have a receipt? photo? Appraisal for that diamond engagement ring? Did you add the ring to your policy? Periodically walk through your house and take pictures and/or a video of all your belongings for insurance purposes. If significant house updates are made, make sure you document the upgrades and inform your insurance carrier. If you purchase a new piece of jewelry or machinery, ensure it's added to your policy. This may cost a little more but will be worth it in the event of a loss.
These are just a few items to help you navigate through the world of insurance claims. I recommended you review your own insurance policy/contract as there may be duties or obligations specific to your policy. My goal with this blog is to encourage the reader to review your insurance portfolio and protect your possessions.
About Today's Blogger
Rebecca J. DuPrey, CPCU, AIC, LPCS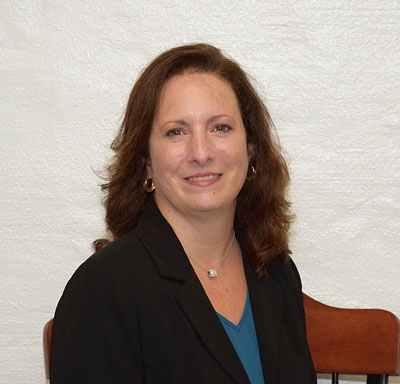 Becky is the in-house claims manager at AOGF and she actively manages the claims process for our clients. She has developed strong relationships with clients, insurance company personnel and claims adjusters.
Contact Info
bduprey@aogf.com | 518-793-3444 ext. 127
*The information, principles, suggestions and examples contained in this blog post are general in scope and have been developed from sources believed to be reliable. This is not legal advice nor has any attempt been made to interpret any codes, laws, standards or regulations. Associates of Glens Falls, Inc. or any of its employees accepts no responsibility for the correctness or completeness of this material or its application to specific factual situations.