Meet Your Associate - Jeremy Deason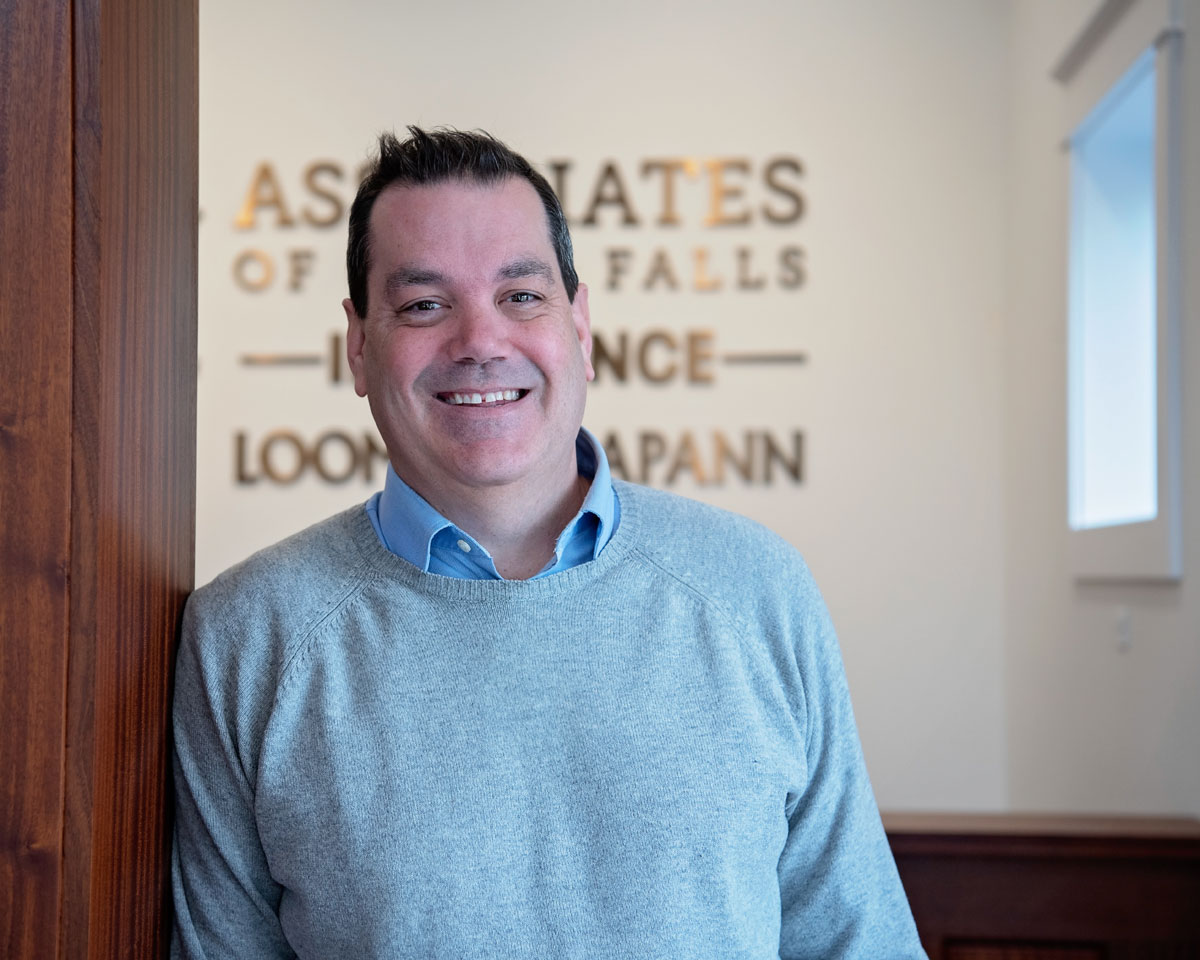 Join us as we celebrate Jeremy's recent accomplishment, a remarkable journey that led to him earning the prestigious CPCU designation. The Chartered Property Casualty Underwriter (CPCU) designation is a professional credential earned by individuals who specialize in risk management and property-casualty insurance.
Jeremy resides in Glens Falls alongside his wife, Cassie, and their two children. Jeremy is a passionate individual with a diverse background and an unwavering dedication to making a difference in the lives of others. Having spent the early years of his career in education as a teacher, coach, and athletic director, Jeremy's transition into the insurance industry about eight years ago marked the beginning of an exhilarating new journey that he hasn't looked back from.
Taking a chance in the insurance world was no easy decision, but Jeremy saw it as an opportunity for personal growth and exploration. Eager to immerse himself in diverse sectors, he was determined to learn about various businesses and their unique challenges. As an insurance professional, Jeremy found himself not only safeguarding the interests of his clients but also delving into the intricate workings of restaurants, hotels, ziplines, contractors, and many more. He was captivated by the fascinating histories of how these businesses came into being, which further fueled his passion for his work.
Professionally, Jeremy takes immense pride in being a part of AOGF, an independently owned agency. He relishes the camaraderie among colleagues, all united in their passion for making a difference in the insurance industry. Hearing clients express their gratitude for the exceptional service provided by the AOGF staff fills him with immense satisfaction, knowing that their collective efforts positively impact the lives of those they serve.
What truly sets Jeremy apart in his profession is his belief in the power of relationships. He understands that insurance is not merely about policies and claims; it's about the people behind those businesses. To him, every interaction is an opportunity to connect, empathize, and build trust. He values the human aspect of his work, forging strong bonds with his clients that go beyond transactions. This genuine approach resonates with those he serves, fostering long-lasting partnerships built on mutual respect and understanding. For Jeremy, the ultimate reward is helping his clients worry less about insurance and focus more on their dreams and aspirations. Whether it's safeguarding a fledgling business or providing comprehensive coverage for a well-established one, Jeremy is driven by the belief that his contributions can pave the way for his clients' success. This shared sense of purpose binds him to his clients' journeys, instilling in him a profound sense of fulfillment in his role.
A testament to his commitment and determination, Jeremy recently achieved the prestigious CPCU designation, akin to a Masters in Insurance. This achievement didn't come easy; it involved dedicating countless hours outside of work, studying late into the nights and weekends and took about 2-3 years total to complete. But Jeremy's unyielding pursuit of knowledge and expertise reflects his desire to be the best advocate for his clients.
In essence, Jeremy's story is a testament to the power of resilience, adaptability, and genuine care. His unwavering dedication to learning, building relationships, and serving others shines brightly in both his personal and professional endeavors. As he embraces the present and looks toward the future, Jeremy remains a beacon of inspiration, reminding us all of the profound impact one person can make in the lives of many.
Please join us in congratulating Jeremy on this incredible milestone and in expressing our gratitude for her invaluable presence within the AOGF family.