AOGF Inducted into President's Circle
Associates of Glens Falls (AOGF) reached $1,000,000 in production with Central Insurance Companies (Central) and was inducted into their President's Circle in March 2016.
The President's Circle award was presented to AOGF management at a private reception in Saratoga Springs, NY.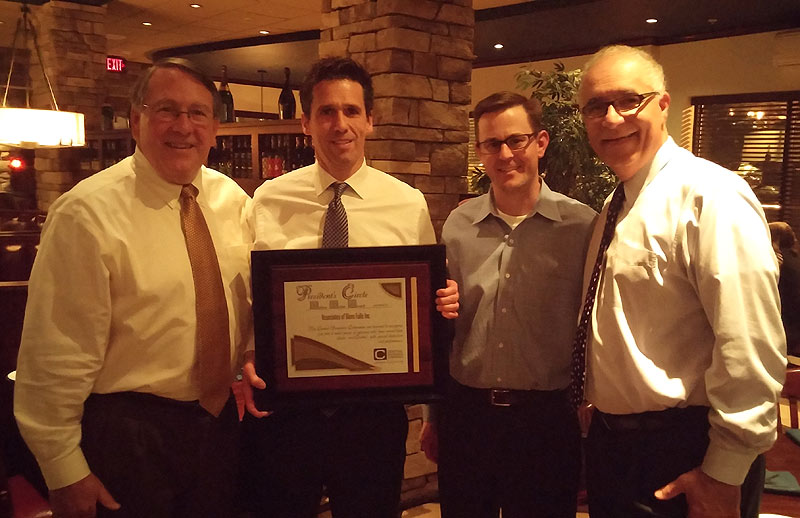 Pictured Left to Right are Central's Regional Vice President James Glasser, AOGF Vice President Joseph Place, AOGF President Chuck Gohn and Central's NY Marketing Manager Chris Harris.
Save on personal auto and homeowners insurance!

Customer Links