AOGF Welcomes New Team Member - Dan Plunkett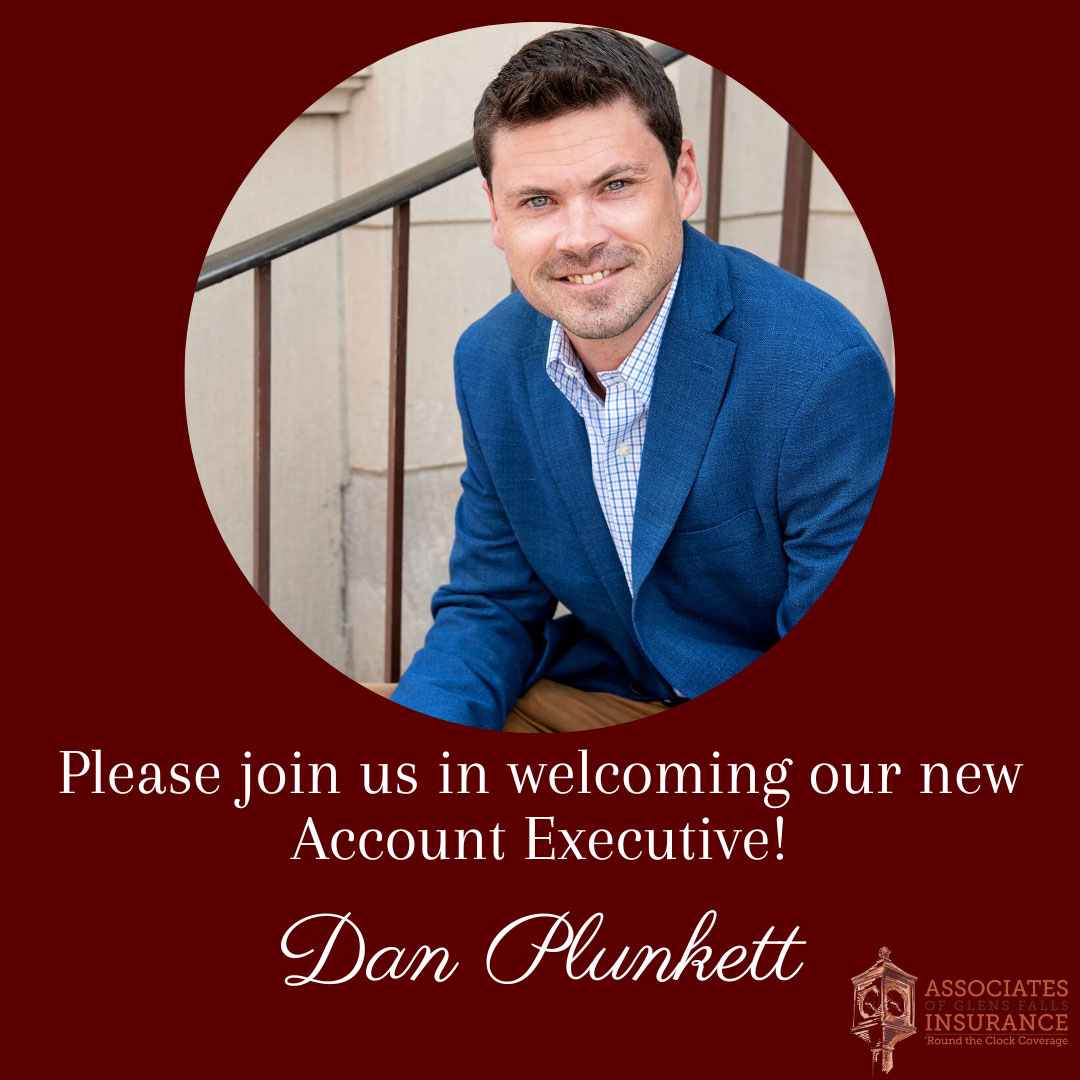 Associates of Glens Falls Insurance is pleased to announce its newest Account Executive, Dan Plunkett.
With an impressive professional background, Dan has spent the last seven years immersed in the dynamic world of commercial insurance in Denver, CO. His versatile expertise shines as he has excelled both as a wholesale and retail commercial insurance producer at renowned establishments such as RPS and AJ Gallagher.
Originally from New York, Dan's journey has come full circle as he returns to his roots in this region. His decision to relocate and build a thriving book of business in Upstate NY showcases his ambition and commitment to making a meaningful impact. We eagerly anticipate the unique perspectives and insights he will contribute to Associates of Glens Falls Insurance.
"We are thrilled to welcome Dan back to his hometown and have him join our team at Associates of Glens Falls Insurance," said Jason Pirozzolo, Vice President. "His impressive track record and dedication to excellence align perfectly with our values, and we look forward to witnessing his contributions firsthand."
We invite you to join us in extending a warm welcome to Dan Plunkett! His wealth of experience, dedication, and fervor will undoubtedly serve as invaluable assets, enhancing our team's capabilities and amplifying the exceptional service we offer to our esteemed clients.